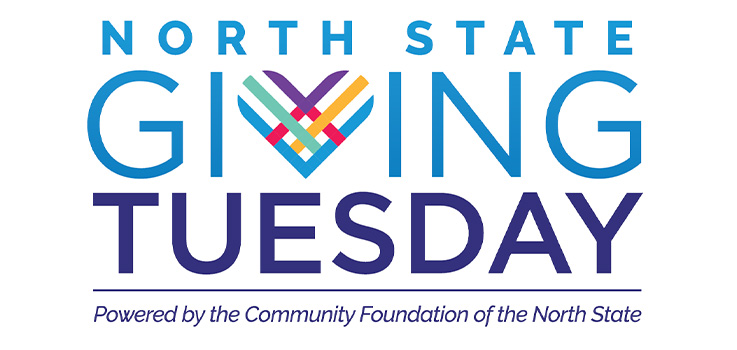 North State Giving Tuesday
Tis the Season
Each year at Thanksgiving and the week following, we have a day for giving thanks, two days for getting deals, and a nationally recognized day for giving back – Giving Tuesday – join in the excitement of this one day only online giving event in the North State!
This year Giving Tuesday falls on November 30th and provides the opportunity to raise funds for over 180 non-profits spanning three counties. The bar was set high in 2020, as we received over 8,150 donations and a record-breaking $1 million dollars raised. In 2021, nonprofits across the North State continue to feel the residual impact of the pandemic as well as an unprecedented wildfire season. Whether your heart lies in animal welfare, youth programs, conservation or social services, there is always a reason and season to give.
Visit www.northstategives.org to learn more about this year's Giving Tuesday activities and the nonprofits who are participating.
Click on the following links to view result details from previous North State Giving Tuesday events:
For more information, please email nsgt@cfnorthstate.org