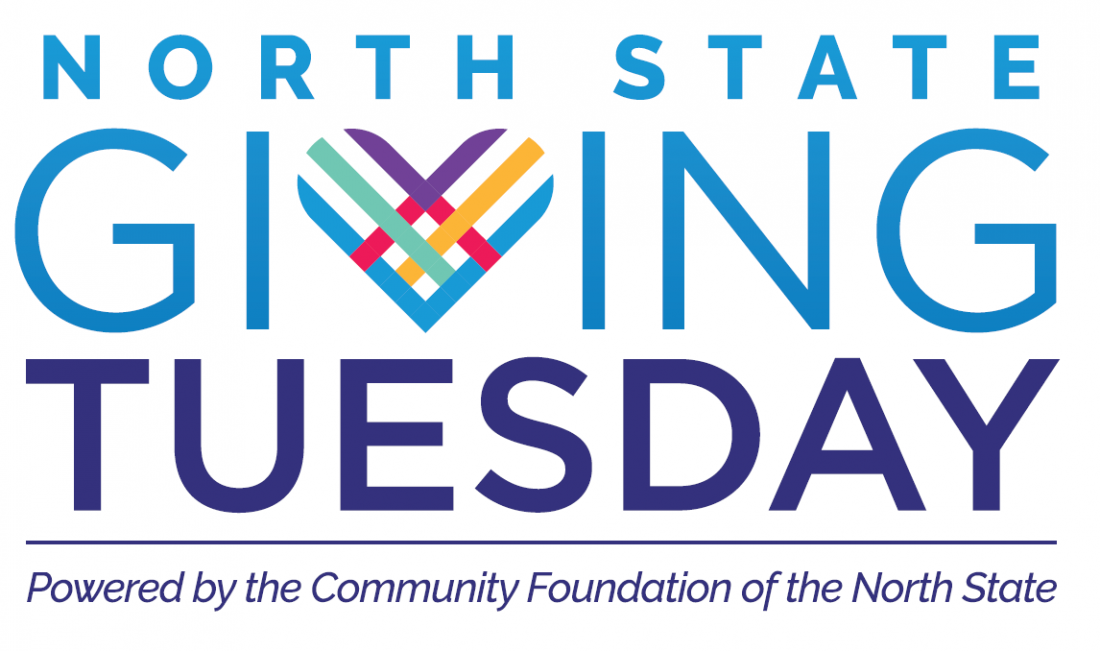 North State Giving Tuesday
Thanks and Giving Season
Each year at Thanksgiving and the week following, we have a day for giving thanks, two days for getting deals, and a nationally recognized day for giving back – Giving Tuesday – join in the excitement of this one day only online giving event in the North State!
We invite you to "give where you live" at northstategives.org on Tuesday, December 1, 2020 between 6 AM and 8 PM Pacific Standard Time for the benefit of our local nonprofits that do such important work in Shasta, Siskiyou, and Tehama counties. Early giving will begin Tuesday, November 17, 2020. Donors through the North State Giving Tuesday event have now raised a cumulative $3,981,020 for our region since 2014! Thank you!
Over $60,000 in prizes and incentives will be offered to boost the participants' success and make the event exciting and fun. Social media engagement peaks on the day as people follow the excitement using #NorthStateGivingTuesday.
Beginning in mid-September, you can learn more about this years' participants and contact them directly through profile links at www.northstategives.org.
Click on the following links to view result details from previous North State Giving Tuesday events:
2019 Community Report
2018 Community Report
2017 Community Report
Outreach and business partners in the region's communities have been incredibly generous in their support of the North State Giving Tuesday event as active ambassadors getting the word out and encouraging others to do their year-end giving online in an effort to strengthen our nonprofit sector. Please become one of them!
Save the date for this year's excitement – Tuesday after Thanksgiving, December 1, 2020.
For more information, please email Amanda Hutchings, Director of Community Impact at Community Foundation of the North State.