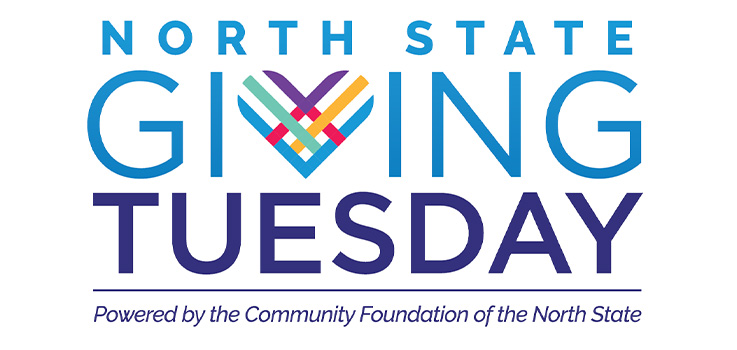 North State Giving Tuesday
Thanks for Your Generosity
Each year at Thanksgiving and the week following, we have a day for giving thanks, two days for getting deals, and a nationally recognized day for giving back – Giving Tuesday.
This year, Giving Tuesday falls on November 29th and provides the opportunity to raise funds for over 180 nonprofits spanning three counties. The bar was set high in 2021 as we raised $1.3 million for area organizations.
Visit www.northstategives.org to learn more about this year's Giving Tuesday activities and the nonprofits that are participating.
Click on the following links to view result details from previous North State Giving Tuesday events:
For more information, please email nsgt@cfnorthstate.org