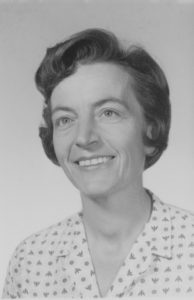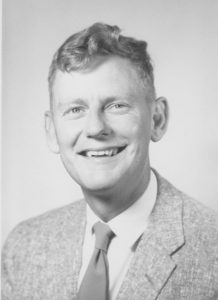 The Richard and Katharine Haake Scholarship Fund honors these two dedicated educators by supporting graduates of Central Valley High School where Richard was the first principal.
Richard and Kay Haake had deep roots in Shasta County where their parents worked as doctors and nurses in Kennett, the copper mining boom town later inundated by Shasta Lake.
Richard was born in Redding and later raised in Sacramento, attending Sacramento Junior College and then U.C. Berkeley. He served in the army during WWII, working on a truck delivering munitions to frontline troops.
Kay grew up in Monterey and then attended U.C. Berkeley, Stanford School of Nursing and finally San Jose State where she graduated with a degree in psychology. She also served in WWII, stateside as a psychiatric social worker supporting returning soldiers traumatized by their service.
Richard and Kay married in 1946 and moved to Redding where Richard got a job at Shasta High School as a typing instructor. He went on to serve as the first principal at Central Valley and then as the Shasta Union High School District Superintendent in 1965. He was committed to reaching and supporting all students, so in addition to programs of academic excellence, he was a strong advocate for alternative programs at Pioneer High and the Mary Street School, as well as those in the Regional Occupational Program.
When the youngest of her three daughters reached school age, Kay returned to Chico State for her teaching credential. She began her career at Sycamore School, then worked at Manzanita and finally Cypress. She taught the primary grades and was devoted to reaching every child. She especially liked the "difficult" kids and worked hard to help them achieve success through positive attention.
The Richard and Katharine Haake Scholarship will support scholarships to Central Valley High School graduating seniors pursuing higher education in any field, either at a two-year or four-year academic institution, or vocational training.
Deadline: Wednesday, March 13th, 2024
Open Application Window: November – March
Eligibility Criteria
Central Valley High School graduating senior
Plans to pursue an academic degree or vocational training
2.5 minimum cumulative GPA
Financial need may be considered (verification required)
Plans to attend a two- or four-year college, or vocational school the fall semester following high school graduation