At Faithworks Community Coalition, creating fresh starts are part of the fabric of the Francis Court Transitional Housing Program. But the path forward isn't always guaranteed.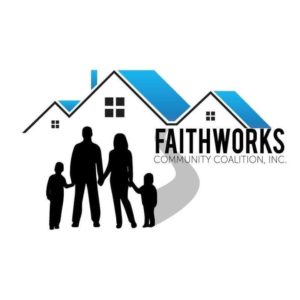 A little over a year ago, a single dad and his 5-year-old daughter arrived at Francis Court. The father, a veteran, had spent time experiencing homelessness and trauma while sleeping on the streets. His daughter had been removed from a prior home by CFS and he was working hard toward reunification.
The two of them came to the Faithworks program hoping for healing, but distrustful of others. Past experience had made the father wary of neighbors and service providers. He shut down, refused to work with his case manager, refused to attend groups and lodged complaints against the staff.
Faithworks shifted their approach, and after an ACEs and PEARLS assessment, the partnering LMFT engaged the father in EMDR (Eye Movement Desensitization and Reprocessing) therapy to overcome past trauma. The youth advocate was also able to bond with the pair and along with it, incremental successes.
When the father re-entered the workforce, he used his therapy skills to understand how to develop trusting relationships. The Faithworks team used their training and experiences to recognize what triggered the father and help him through various roadblocks in his development. The father began to become more open and receptive to the process.
As the family enters their second year at Francis Court, the father is working to create long-term plans for stability and permanent housing. His daughter is working with the youth advocate to establish confidence, a voice, and tools for regulating emotions.
The successes of the Faithworks Transitional Housing Program are illustrated in the everyday stories of connection and growth within its residents. It takes time to work through trauma, but the staff at Faithworks is committed to cultivating this change.