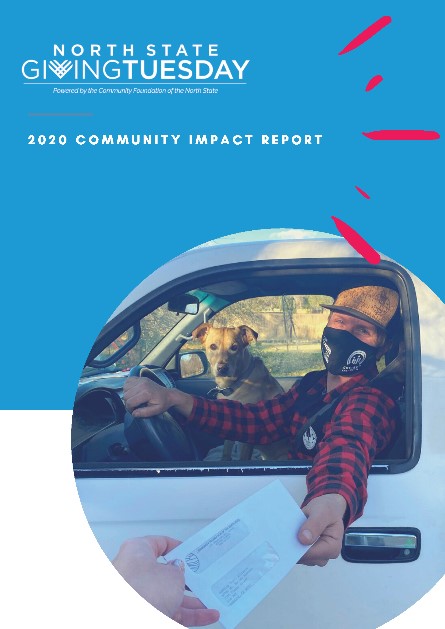 During the 2020 North State Giving Tuesday event, generous people like you declared that philanthropy is resilient and that nothing can touch our region's giving spirit.
Amid a global pandemic that has caused so much hardship, thousands of kindhearted community members rallied behind the nonprofits that make our region healthier, stronger, and more vibrant. Thank you for your part in this inspiring, record-breaking event!
With an event of this magnitude, there are many sponsors and partners who ensure its success. For them we are so grateful! We thank our presenting sponsor, Merchants Bank of Commerce, for providing the critical support needed to launch this event, our media partners for widespread promotion, and 14 of the most community minded businesses and organizations we know.
Please join us in extending to them our deepest gratitude.
Click on the image to read the full Impact Report.
Thank you, friends!