Siskiyou Family YMCA Endowment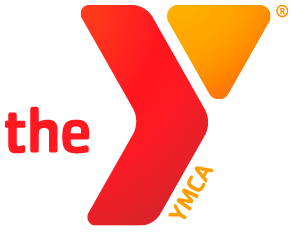 The Siskiyou Family YMCA Fund provides current income and long-term protection for the Siskiyou Family YMCA, serving Siskiyou County from our Yreka location.
In 2013 and 2015, the Siskiyou Family YMCA conducted a community needs assessment to learn how we can improve our services. Member surveys indicated a significant interest in expanding our facilities at the Y. From solar power, to improved locker rooms and conference space, our Capital Campaign will help the Siskiyou Family YMCA take the next step forward in our services to the community.
The Siskiyou Family YMCA is deeply committed to building strong kids, strong families and strong communities in Siskiyou County by providing programs and activities that promote character development. The YMCA serves all people regardless of sex, age, national origin, sexual orientation, religion or personal beliefs or ability to pay. This is done by advancing the values of honesty, caring, respect and responsibility in all that we do.
"When we invest in our local communities, everyone wins!" The Siskiyou Family YMCA did just that when we moved our fledging endowment fund to the newly formed Shasta Regional Community Foundation. Not only did they become our "new best friend," but we supported the work previously done by Leah McConnell, the originator of our endowment fund and the McConnell Foundation, our constant supporter. We feel confident with the management of our fund and are pleased with the steady growth the fund has experienced. We are grateful for the regional exposure of our mission for children and families in Siskiyou County. And, we are pleased to be partners with Shasta Regional Community Foundation. Success will continue as supporters see the good works possible through this partnership. Janet Zalewski, Former Executive Director Siskiyou Family YMCA.
The grant from The McConnell Fund at the Community Foundation allowed us to tackle the gymnasium lighting upgrade and then apply funds left over towards replacing antiquated lighting fixtures throughout the rest of the facility.
In 2014 thus far, we have seen a 22% decrease in energy usage and an estimated savings of just over $2,400, based on the lighting upgrades. In addition to decreased costs, the Y member and program participant experience has been greatly enhanced with better lighting in the most used aspect of our facility.
"As stewards of both the YMCA and the environment in general, it is due diligence to address inefficient energy projects in older / antiquated facilities. Not only does it save money within the budget, but it allows us to shift funds to help with mission specific work like youth financial scholarships as opposed to spending that money on the facility maintenance and repair costs associated with paying the high energy bills." – Siskiyou Family YMCA CEO, Scott Eastman
Thank you for giving to the Siskiyou Family YMCA Endowment. Your gifts help improve the quality of life in our North State region. Our online giving service is safe, convenient and secure. Make your gift by filling out the form below. We can accept Visa, MasterCard, and American Express.