Oregon Street Attic Fund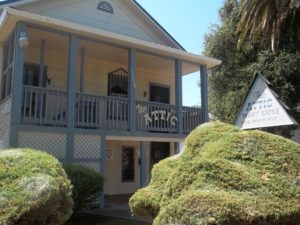 The Oregon Street Attic (The Attic) was established in 1961 as an all women-volunteer nonprofit thrift store. The organization helped community members by providing clothing, household items, and books for a very low price. The proceeds were then distributed to worthwhile nonprofits, who were also helping people during trying times. The Attic especially enjoyed working with local schools assisting with their costume inventory. Their proudest moment was being honored with the Virgil Covington Nonprofit of the Year by the Redding Chamber of Commerce.
After nearly 60 years in business, The Oregon Street Attic closed its doors 2021. The sale of the property, however, is not the end of The Attic story. While the property will become part of the downtown revitalization effort, the proceeds were placed in the Oregon Street Attic Fund of Community Foundation of the North State. In this way, these funds will be used to continue The Attic's mission of supporting other local nonprofits.
The founders wish to thank everyone who has continued to support The Attic over so many years— they will miss seeing everyone's faces upstairs and in the dime store! And a special thank you to all the volunteers over the years who worked tirelessly to serve this community. They look forward to continuing The Attic's legacy of helping others through the Fund.
Your gifts help improve the quality of life in our North State region. Our online giving service is safe, convenient and secure. Make your gift by clicking on the Donate button below. We can accept Visa, MasterCard, and American Express.