Nicholas Gaynor Memorial Fund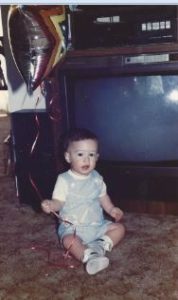 The Nicholas Gaynor Scholarship Fund was created by his mother, Maureen, and Grandmother, Patricia, to honor the life of Nicholas.
Nicholas was born with a rare heart condition, Tetralogy of Fallot. He died at home in December 1988 after complications from open heart surgery at Stanford University Medical Center, at the age of 18 months old. The nursing staff at Stanford were phenomenal in caring for Nicholas and providing support to the family at such a tragic time. To honor Nicholas' short life and the nursing team, this scholarship will be used to provide financial support to local students seeking a career in nursing.
For more information about this opportunity please visit our scholarship page.
Your gifts help improve the quality of life in our North State region. Our online giving service is safe, convenient and secure. Make your gift by clicking on the Donate button below. We can accept Visa, MasterCard, and American Express.