Medical Supply Relief Fund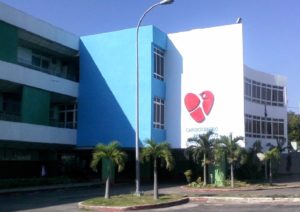 Cuba is our southern neighbor, a country rich in culture and renowned around the world for its cutting edge in pharmaceutical research and development. Despite the advancement in research and a robust healthcare system that provides access to medical care and preventive medicine for every individual in its country, Cuba faces serious challenges in obtaining greatly needed essential medical supplies, equipment and medications.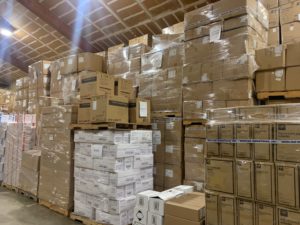 Cuba has developed its own pharmaceutical industry and now not only manufactures most of the medications in its basic pharmacopeia, but also fuels an export industry.
Nevertheless it remains in crisis because of inability to obtain much needed medical supplies. From basic personal protective equipment and medical consumables such as foley catheters to raw materials for research and development of medications, Cuba is in a desperate shortage. On a recent visit from one of Dignity Health's physicians to an advanced pediatric heart surgery center in Havana it was reported, "There were several children awaiting heart surgery for various conditions but because there were only four foley catheters, only the four sickest children were able to have surgery at that time. This is when it became clear that we have to do something about it," said Dr. Mercedes Patee, a wound-care physician with Dignity Health.
It was through this experience and the connections formed that a joint effort was developed to donate a large supply of disposable personal protective equipment and medical supplies to the William Soler Cardiac Pediatric Teaching Hospital in Havana, Cuba. This hospital provides cardiovascular surgery, diagnostic and therapeutic catheterization, and post-surgical rehabilitation services for patients referred from throughout Cuba and from other countries. As the National Referral Center for Pediatric Cardiology and Cardiovascular Surgery, the center combines patient care with research and advanced specialist training.
The donation is being given by Mercy Medical Center Redding, a Dignity Health hospital. Dignity Health began as a single hospital founded on the belief that all people deserve medical care, regardless of their background, ethnicity, or circumstances. Eventually, one facility became many. Today, Mercy Medical Center Redding is living its mission of making the healing presence of God known in this world by improving the health of the people it serves, especially those who are vulnerable, while advancing social justice for all. Mercy Medical Center Redding is donating over 100 pallets of highly needed medical supplies that will enable William Soler Cardiac Pediatric Teaching Hospital in Cuba to use its expertise to provide life saving surgery to a long list of waiting children.
This fund was established to cover the cost of transporting these medical supplies to Cuba, where the specialist physicians and patients are eagerly awaiting their arrival. Dr. Eugenio Selman-Housein Sosa, director of the William Soler Cardiocenter, responds by saying, "Please pass on my greatest appreciation and gratitude to Mercy Hospital and all the donors who are making this possible. This is an overwhelming gift that is so valuable to us and we so esteem your team for such great generosity." And our team is only complete with you, our donors, who make a way for this donation to reach its intended destination. We currently have enough medical supplies to fill six shipping containers with a potential in the future to send more. At this time, the cost of shipping one container door to door is $13,238, including all fees (there is no fee required from the Cuban government). Two shipping containers have been sent to Cuba so far. Follow-up pictures and updates will be posted. All donations are tax deductible and can be made online or via check to the Medical Supply Relief Fund.