Matt Solus Memorial Scholarship Fund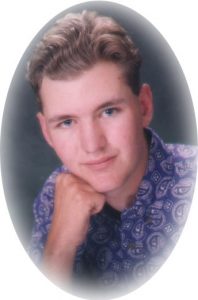 This scholarship was established in memory of Matt Solus, the son of Fred & Elouise Solus of Yreka. Matt was a victim of Hypertrophic Cardiomyopathy. Although Matt was on a heart transplant list, he succumbed to the disease at the age of 22. Matt was a 1997 graduate of Yreka High School. The Solus Family were pioneers in Siskiyou County, having first moved there in 1850. Matt was a member of the Explorer Program with the Siskiyou County Sheriff's Department and had a strong interest in law enforcement and fire science. The scholarship supports students in Siskiyou County pursuing careers in fire science or law enforcement.
For more information about this opportunity please visit our scholarship page.
Your gifts help improve the quality of life in our North State region. Our online giving service is safe, convenient and secure. Make your gift by clicking on the Donate button below. We can accept Visa, MasterCard, and American Express.