Marcia McKenzie Pay It Forward Scholarship Fund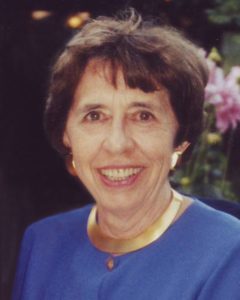 The Marcia McKenzie 'Pay It Forward' Scholarship Fund honor's Marcia's strong belief in a college education to further a person's career goals and life path.  She was the first of her family to attend and graduate from college, and benefitted throughout her life from that education.  Years after her bachelor's degree, she commuted to CSU, Chico to obtain a master's degree while teaching full time at Shasta College.  A quiet feminist, Marcia spent more than 50 years as an educator, school board member, Girl Scout leader and regional president, as well as serving in numerous other local, regional or statewide leadership positions.  She believed in community service, and was generous in her support of women's and other organizations with her time or finances.   A wonderful mother and scratch cook, this scholarship was organized by her daughters and niece to honor her unwavering educational legacy. This scholarship is open to all majors, with preference given to applicants with an articulated career path, and life or community experiences that have delayed but clarified career intentions.
Your gifts help improve the quality of life in our North State region. Our online giving service is safe, convenient and secure. Make your gift by clicking on the Donate button below. We can accept Visa, MasterCard, and American Express.