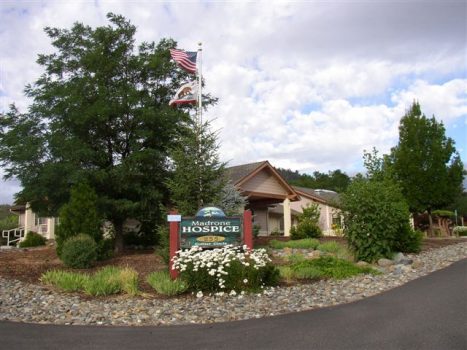 Madrone Hospice House Endowment
In 1999, Madrone Hospice built the Hospice House as an option for hospice patients who are unable to remain in their homes. The Madrone House was the first house in California to be designed specifically for hospice patients. It was also the first Hospice House built in a rural community in California, and has been used as a model for rural communities nationwide. Since October of 1999, 650 patients have called the Madrone House "home". As our friends and supporters in Siskiyou County and beyond help us to grow this endowment, it will ensure the continued operation of the Madrone Hospice House.
Your gifts help improve the quality of life in our North State region. Our online giving service is safe, convenient and secure. Make your gift by clicking on the Donate button below. We can accept Visa, MasterCard, and American Express.