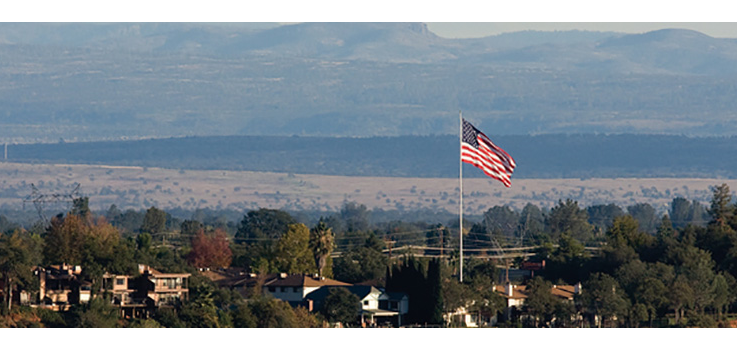 Keep Our Flag Flying Fund
The Enterprise Lions Club of Redding, California constructed the giant American Flag and flagpole on North Bechelli Lane at Interstate 5. Dedicated on the first anniversary of 9/11 the flag serves to honor all who serve our country. The Enterprise Lions established this Keep Our Flag Flying endowment fund in 2006 to ensure that the flag will be maintained for perpetuity.
The flags often needs to be replaced up to four times a year. The Fund now provides for two winter flags, which are heavier and more durable in wet weather, and two summer flags, which are lighter and fly better in soft summer winds, and allows for a budget for site maintenance.
Your gifts help improve the quality of life in our North State region. Our online giving service is safe, convenient and secure. Make your gift by clicking on the Donate button below. We can accept Visa, MasterCard, and American Express.