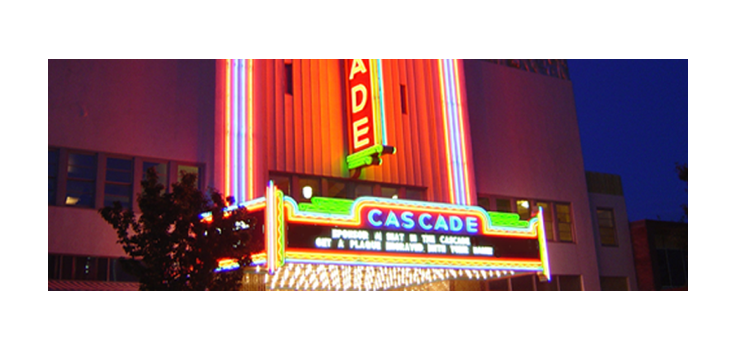 Cascade Theatre Endowment Fund
Following restoration of Redding's historic Cascade Theatre in 2004, Leonard and Tracy Moty established this fund as a means of receiving donations from the public to help support the theatre's arts and cultural programs. Contributions made to this fund are managed by the Community Foundation with the investment income generated each year used to support the theatre's ongoing operations.
The fund's goal is to:
Preserve and maintain the Cascade Theatre as an important national and state historic landmark
Contribute to the revitalization of Redding's downtown business district
Create innovative and diverse cultural programs that celebrate the human creative spirit
Your gifts help improve the quality of life in our North State region. Our online giving service is safe, convenient and secure. Make your gift by clicking on the Donate button below. We can accept Visa, MasterCard, and American Express.