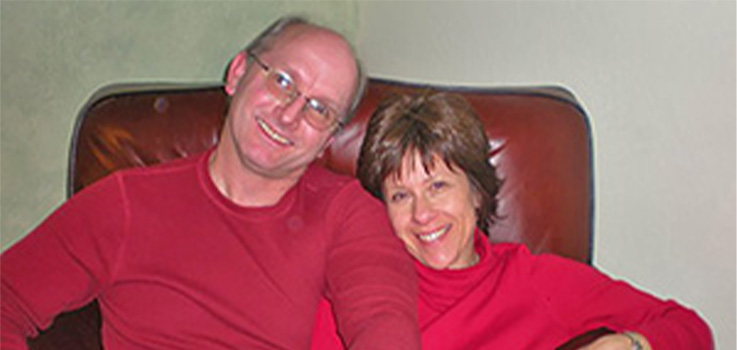 Candi Keller Endowment for Catholic Education
Candice Marie (Sobieralski) Keller was born in Tucson Arizona on January 20, 1961, one of four daughters born to Dan and Josie Sobieralski. The family moved from Tucson to Woodland Hills in Southern California, eventually settling in Redding in 1971. She attended St Joseph School graduating in 1975, Shasta High School graduating in 1979 and CSU Chico graduating in 1983. After earning her teaching credential she married the love of her life, Jeff Keller, moved to Sacramento and began her teaching career at Oakmont High School.
Candi left the classroom and entered the home after the birth of her first child, Allison, in 1986 where she became the teacher of her three daughters Allison, Karla (1988) and Maggie (1994). Her worst student was her husband (Jeff), but Candi was patient and molded him into a model dad. Candi loved teaching and re-entered the teaching profession when her youngest daughter began middle school. She was a substitute teacher for a number of years, but was blessed with the opportunity to teach at Bishop Quinn High School where she taught Religion and AP English. She was able to pursue her sports passion for volleyball at Bishop Quinn and coached the Varsity Volleyball team, leading them to a section championship in 2006 and being named coach of the year at the end of the 2006 season. She later joined Mercy High School continuing her teaching and coaching career. At Mercy, Candi coached JV Volleyball and eventually took on the Mercy sports program responsibilities as their Athletic Director. She was busy, but she thrived on the activity because she loves the school, the students and the athletes.
Candi was busy in life with her family, school and sports, but her faith is her anchor. She knew that there were always choices in life and stayed the course that leads to the promise of God's salvation. Candi suddenly left us on August 24th after a short, but courageous battle with cancer. We should grieve for our loss but be joyful for her gain because she has joined Mary, the Mother of Jesus, the angels and the saints in Christ's heavenly kingdom. (Rev 21: 4 "He will wipe away every tear from their eyes, and there shall be no more death or mourning, wailing or pain, for the old order has passed away.")
Candi and her family are strong supporters of Catholic education and the benefits students receive through Catholic education. This educational endowment in Candi's name has been established to perpetuate her love for Catholic education.
Your gifts help improve the quality of life in our North State region. Our online giving service is safe, convenient and secure. Make your gift by clicking on the Donate button below. We can accept Visa, MasterCard, and American Express.