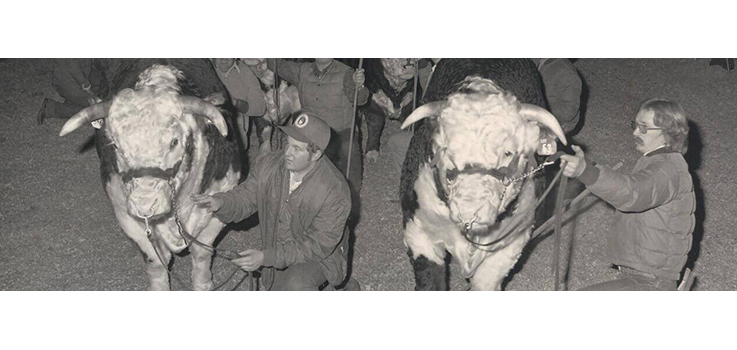 Andy Peek Livestock Endowed Scholarship Fund
This fund was established by the Red Bluff Bull and Gelding Sale in honor and memory of Andy Peek.
Andy Peek was president of Western Video Market and also General Manager of Shasta Livestock Auction Yard in Cottonwood, California, a family-owned business where he worked for over four decades.
He was a past president of the California Livestock Marketing Association and served as a board member for the National Livestock Marketing Association. Andy was a past chairman of the Shasta District Fair Board in California and in 2007 was named Tehama County (CA) Cattleman of the Year. Andy was a major presence in the U.S. livestock industry. To continue Andy's support of youth programs, this scholarship will be offered annually to students majoring in Agricultural Studies (with priority consideration for those entering the livestock industry) who share Andy's desire to work in the industry he dearly loved.
For more information about this opportunity please visit our scholarship page.
Your gifts help improve the quality of life in our North State region. Our online giving service is safe, convenient and secure. Make your gift by clicking on the Donate button below. We can accept Visa, MasterCard, and American Express.