North Siskiyou Chamber Fund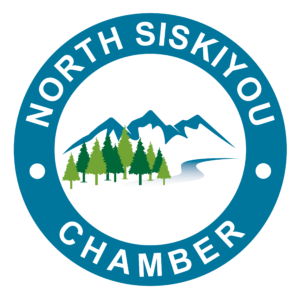 The mission of the North Siskiyou Chamber is to enhance the economic climate for all those who live and work in Siskiyou County by being a catalyst that drives collaboration, awareness, and leadership development for community prosperity.
Your donation will be used for funding community development projects across Northern Siskiyou County.
Your gifts help improve the quality of life in our North State region. Our online giving service is safe, convenient and secure. Make your gift by clicking on the Donate button below. We can accept Visa, MasterCard, and American Express.