Gustafson Fritz Scholarship for Women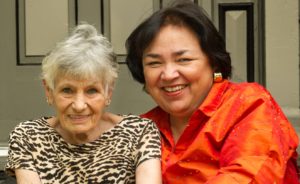 Patricia "Pat" L. Gustafson was an exceptional woman. She was known for her stewardship, generosity, creativity, exemplary work ethic and kindness. Continuing the legacy gifted to her by Pat, her "daughter", Lynn E. Fritz, honors her by awarding support to other women demonstrating like attributes in their journey of self-discovery, empowerment, education and community service.
For more information about this opportunity please visit our scholarship page.
Thank you for giving to the Gustafson Fritz Scholarship for Women. Your gifts help improve the quality of life in our North State region. Our online giving service is safe, convenient and secure. Make your gift by filling out the form below. We can accept Visa, MasterCard, and American Express.